MARKETING • DESIGN • ADVERTISING
I'm a creative consultant and problem-solver

with more than 25 years of packaging and retail experience helping major brands and companies increase exposure and sales. I will help you identify creative solutions to connect with your audience and grow your business.

define.
It starts with defining your needs. We'll spend the time getting to know each other so I can gain an understanding of the creative, business or strategic problem you're looking to solve.
process.
Once a relationship is established and needs are defined, it's time to process. My strategic experience pairs with my understanding of the creative world to craft the solution that will best fit your needs.
implement.
Next, I work with my partners to get it done. Whether it's consulting, strategy or connecting you with creative solutions, this is the tangible step in the process where all that listening and thinking cultivate as an action plan.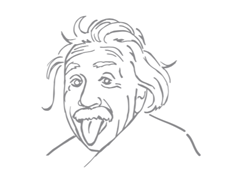 "

Creativity is intelligence having fun.

"
Albert Einstein
"

Design Management is a business discipline of design principles that uses project management, design, strategy, and tactical techniques to control a creative process that ultimately can build a structure and organization for your company. Simply put, "Design Management" is the business side of design to grow your business!

"
Capabilities
marketing
design
strategy
logos
packaging
social media
illustration
copywriting
I simplify the strategic and creative process.
My established network and experience means connecting your business to the right solutions. My job is to figure out the who, what, when and how of getting it done. I've spent decades networking in the Marketing/Creative arena honing the skills needed to navigate the communications world so my clients don't have to.















"

If you tell me, it's an essay. If you show me, it's a story.

"
Barbara Greene
Creative
"

At FORDCreative we create positive impact through Design. And we look at the world differently to listen, observe and problem/solve to improve your business

"